At Retirement Solution Group we specialize in retirement plans for small to mid-sized businesses. We take a balanced approach to consulting on plan design, investments, participant engagement, compliance and fiduciary support. With a holistic view of your business and plan customization, we implement proven strategies that maximize your organization's retirement plan, making it one of your most valuable business assets.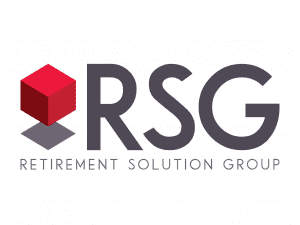 There is great value in education.
Knowledge helps people think, feel, and behave in a way that contributes to their success, and improves not only their personal situation but also the greater community.
Retirement planning starts with understanding our clients' needs.
Each business is unique with different goals and objectives and building the right solution begins by having an expert with deep knowledge who can align the nuances of products and services available to achieve the type of growth desired.
Everyone should be empowered to retire with dignity.
You deserve independence and joy. You matter–and how you live your life today and save for your future life matters. Retirement is something to plan for and look forward to, with dignity, independence and joy.
Our unique focus and knowledge of the industry allows us to provide outsourced 401(k) and pension department capabilities to the small-to-mid size markets. We can oversee all functions within the Plan as a full plan consultant or fill in the necessary gaps created by your current service model.
Our process begins with a deep look at your business, processes and goals. After learning about how your business works, we create a unique plan specifically for you and your employees. We then help you assemble an oversight committee made up of your leadership and your dedicated RSG team members, accountable to staying in sync and proactively adapting to the evolving needs of your plan.
My clients often find the process of running a company retirement plan to be overwhelming. Particularly, if they attempt to tackle it on their own. As one of my clients decided to hire RSG as their fiduciary consultants, we formed a plan oversight committee immediately, consisting of senior executives and a dedicated RSG team. Our first meeting objective was to discuss and agree on what plan success looked like and set the game plan that would get us there. Those discussions yielded a multi-phase improvement strategy with a series of short-term wins that built up to a solid long-term benefit. 
Scott Emering, Partner - Retirement Solution Group
Sharing Retirement Solution Group's educational webinars with my clients have helped their employees build a good start to their 401(k) and helped them understand how they can make sure they're saving the right amount for retirement.
Lisa Grenzia, Benefits Analyst - Retirement Solution Group
When I got the call that a business had to leave their previous TPA after a series of notices from the Department of Labor, it was clear they had not kept up on filings. As soon as they were onboarded with RSG, I was able to not only clean up their problems with the DoL, but also lay out a track to show them just how we manage plans to ensure compliance at every turn. I'm happy to say this client has been with RSG now for 10 years and have never again had any concerns.
Julie Yanez, Principal - Retirement Solution Group
One of my clients knew things would change as their company grew but were surprised when they hit the next tier in their previous retirement plan advisor. Their CPA happened to be one of RSG's key partners.  With one quick phone call, we got the ball rolling.  I was able to come through with a plan customized for just for their needs and today continue to make sure it remains aligned as their employees grow.
Megan Sherman, Senior Relationship Manager - Retirement Solution Group
The proactive approach the RSG brings to plan management is matched only by their expertise. During our last Oversight Committee meeting, they noted that our staffing levels were approaching a new threshold in the IRS regulations and provided an adjustment in our plan offerings that both improved options for our employees, but also avoided a penalty from the IRS that we would have missed.
When I first started RSG, I saw how many businesses outgrew and just did not fit into cookie-cutter retirement plans.  Many had many complex layers of employees, but still wanted to be sure their retirement plan addressed the needs of all of their employees, as well as becoming an asset to their business.  They were  looking for the right solutions, not wanting to just be fit into in-house products their current advisor was offering. I immediately knew that they needed something more flexible for their complex needs.  I'm proud to say this was the inspiration for RSG. And one we continue to deliver on. 
Steve Scott, Partner - Retirement Solution Group
One of my clients came to Retirement Solution Group after realizing that the plan from their payroll processing company was completely out of touch with what their company and employees needed. I was happy to take the time to find out about their business goals and need in depth and built a plan their employees now rave about.  It simply works better for their company's overall financial health.
Chris Underwood, Principal - Retirement Solution Group
Breaking the mold, or being called a breath of fresh air is one of the best compliments I've received.  After one of my clients switched retirement advisors to RSG, they shared that they never felt pushed into one option or a single set solution. Five years later, our role as their co-fiduciary has had serious impact. The plan we built together made their employees happier and have produced better results than the previous plans.
Elvia Sanchez, Principal - Retirement Solution Group
When a new business first came to us because of a compliance notice, they were panicked.  I quickly set them at ease, explaining the processes we have in place to correct it immediately.  But better yet, I was able to set them up to prevent issues in the future.  
Patricia Hernandez, Senior Plan Consultant - Retirement Solution Group
Recently, I was pleasantly introduced to an HR Director from a large New England company who was tasked with finding a reliable partner for their new employee retirement plan.  Taking the time to understand what was most important to the company now as well as learning where they're going was the first step in our meeting.  The result was a partnership that I know will secure a great program for their growing company now and in the future.
Kevin Delaney, VP of Business Development - Retirement Solution Group
Previous
Next
We're happy to speak with you about how Retirement Solution Group can help. Security, peace of mind, and a customized retirement plan is within reach for your company and employees. Share your contact information and one of our team members will get back to you to answer any of your questions.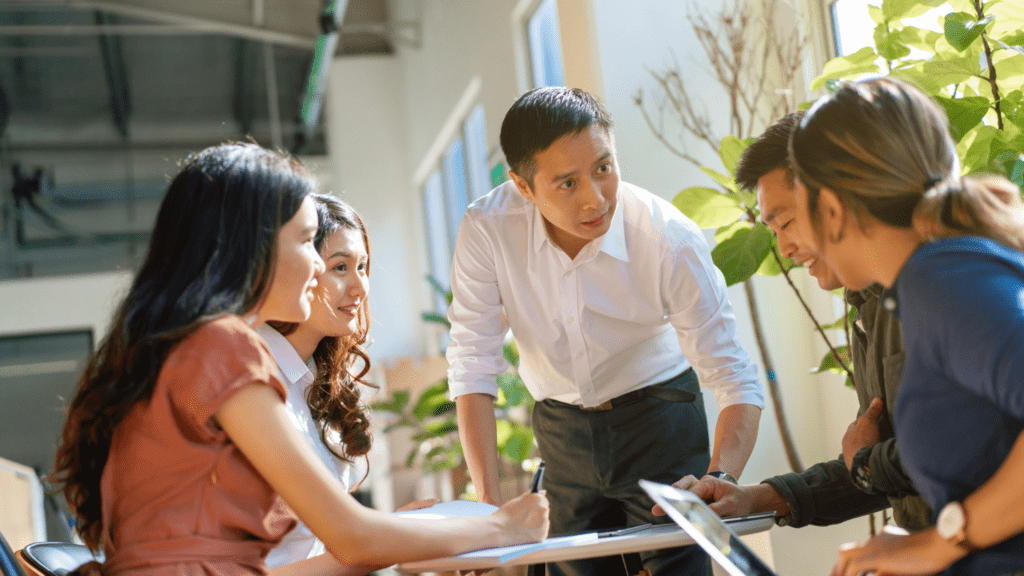 4 Ways Employers Can Create a Culture of Wellness
Want to attract the top talent and stay competitive in this labor market? It's essential to provide employees with benefits that are balanced, supporting their social, physical, mental and financial well-being. Investing in these areas can not only help you stand out from other employers but also create an environment of growth for your team. #Wellness #CompanyCulture