About RSG
Retirement Solution Group operates with a set of core values that drive our company's success. These values, along with our unique focus and knowledge of the industry, allow us to provide outsourced 401(k) and pension department capabilities to the small-to-mid size markets. We can oversee all functions within the Plan as a full plan consultant, or fill in the necessary gaps created by your current service model. Our Service Agreements are tailored to your needs and always offer full fee disclosure and specific coverage of roles and responsibilities.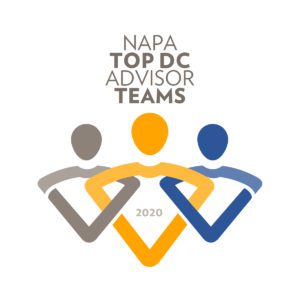 CORE VALUES:
Relationships & Trust Drive Business
At RSG, we care about our clients and their companies. We think about business differently, making service and education top priorities so that our clients care about their retirement plans and are continuously engaged.
Balancing Growth & Value
We incorporate all aspects of business, bringing value and intelligent growth to our clients allowing their accounts to grow. RSG utilizes efficiency and focus techniques, promoting client success.
Embrace the Chaos
RSG is a leader in their field, providing service in both investments and compliance. This gives our clients the freedom to focus on other aspects of their business. RSG is small and flexible, but we work on a larger scale and are more focused and committed than the competition.
TEAM