Hear from your team of advisors and learn more about the support available to Network Partners on the isolved Premier 401(k), Pooled Employer Plan including:
Value for your customers
Value for you
Pricing
How to Sell Premier 401(k)
A Full Team Supporting You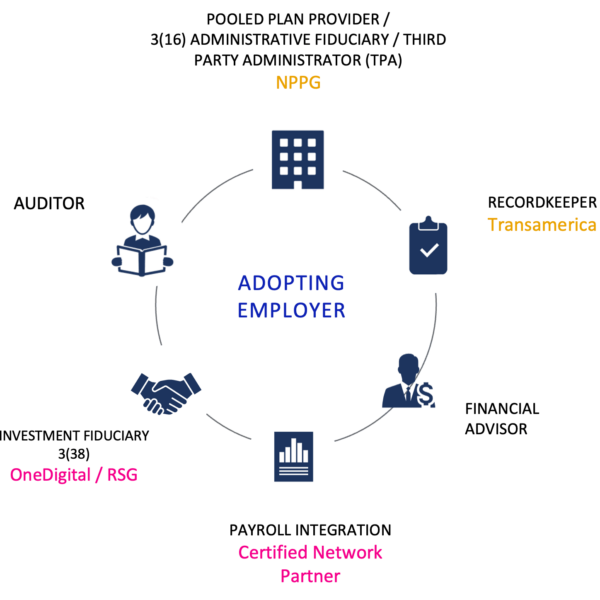 Schedule a time to receive one-to-one help building your client outreach program:
Product Q&A, customizing the Premier 401k to your practice
Strategy review to help you reach your clients appropriately
Client rollout plan specific to your needs and business model
(We'll also send you the webinar slides right away, just for taking advantage of this opportunity.)
Premier 401(k) Advantages
Plan Customization
Designed to comply with State retirement plan mandates (where applicable)*
Custom plan provisions
Administrative Offload
Time savings
Simplified payroll contribution processing
Loan and distribution processing
Fiduciary Risk Management
Pooled Plan Provider/3(16) Administrative Fiduciary
3(38) Investment Fiduciary
Pricing Advantages
Economies of scale
Reduced fees on certain mutual funds
Potential tax credits
Eliminates single plan audit for plans with 100+ participants
Here is a series of materials you can share with your clients.  Simply download the piece,  add your logo, and get the right message out at the right time.
Access even more documents.  The links below do require an isolved Network login for access.